Our Technology
We offer a personal touch supported by an e-consultancy package. The Africa Business Console is designed to keep you in control of your business expansion journey and is just one click away…

Discover the leading Go-To Africa business expansion platform:
The Africa Business Console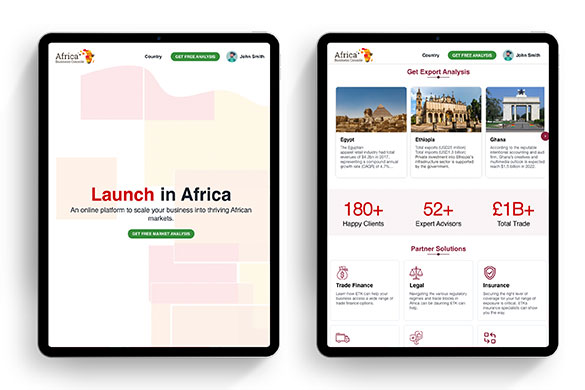 Download up to five country reports across sectors, get updates on sector opportunities and start your African expansion process with the click of a button.
Respond to our Market Readiness Assessment questionnaire, receive a quote for our packaged services and that's it, you've started your journey!
Our client management system will keep you informed, receive payments, manage your information in a secure environment and deliver your documents, all on our digital platform.