As a leading consulting firm that specialises in supporting businesses seeking entry into the African market, the ETK Group has established a strong reputation in the trade and development sectors. In addition, we have now expanded our services to include Institutional Capacity Building (ICB) for development projects in Africa.
At their core, development projects seek to transform communities and bring about positive change. Good intentions, however, are not enough to guarantee success. To make a lasting impact, it is necessary to focus on building institutional capacity in the organisations and communities involved in the project. This means building and fortifying the skills, knowledge, and resources to effectively plan, implement, and sustain the project over the long term.
From improving governance structures to strengthening financial management systems, building institutional capacity is a critical component of any development effort. In this article, we will explore the importance of institutional capacity building in development projects, and how it can help ensure that good intentions translate into real, measurable impact on the ground.
Billions of dollars are spent annually on financing development projects in developing countries. For example, in 2022, the African Development Bank's Africa Investment Forum 2022 drew US$31 billion in investor interest to help unleash Africa's investment potential in critical sectors. These include infrastructure, agriculture, energy, education, creative industries, sports, and transactions that champion women entrepreneurs. 
Within the same period, The European Bank for Reconstruction and Development delivered a record €13.1 billion (US $14 billion) in investments to its regions in 2022. The Mastercard Foundation is also investing US$ 200 million in its Young Africa Works strategy to ensure that by 2030, 30 million young people in Africa, especially young women, will secure employment they see as dignified and fulfilling. 
Effective execution and sustainability of development projects require expertise in managing human, infrastructure, and financial resources. Institutional Capacity Building (ICB) is the solution to this need.
But what exactly does ICB entail, and why is it so critical for the success of development projects?
ICB focuses on empowering institutions like governments, NGOs, and community-based organisations, to effectively plan, implement, and maintain development programmes and projects. It's a critical component in ensuring long-lasting and impactful outcomes that benefit stakeholders in the community.
Last month, we were thrilled to announce that the Mastercard Foundation had appointed us to deliver Institutional Capacity Building (ICB) for the Integrated Community-led Network (ICON 2) project championed by the Women Farmers Advancement Network (WOFAN) and the Enterprise for Youth in Agriculture (EYiA), an effort of Soilless Farm Lab.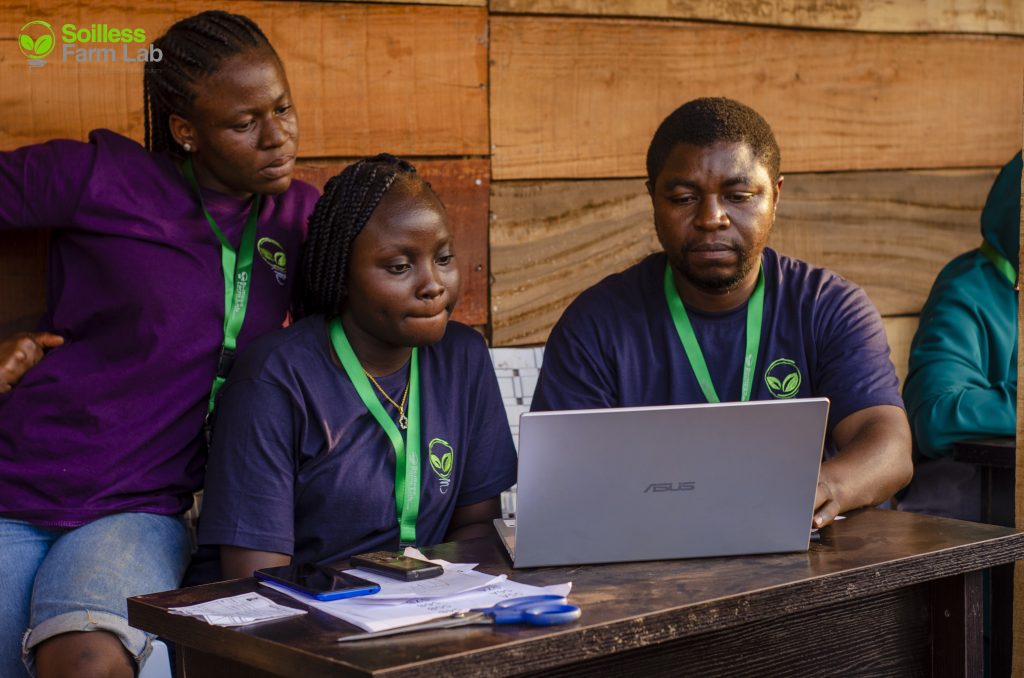 Typically, our ICB framework consists of the following four key components:
Assessment: 

An ICB strategy starts with assessing and comprehensively evaluating an organisation's current strengths and weaknesses. At this stage, an organisation's priorities and goals for capacity building are also determined.

Planning:

This involves pulling together specific strategies, activities, and resources to address the gaps in the identified areas. The plan should be designed to meet the organisation's unique needs and context.

Implementation:

This is the execution of the outlined activities. These may include training, mentoring, coaching, technical assistance, and other types of support to develop the necessary skills, knowledge, and systems for effective functioning.

Monitoring and Evaluation:

  This involves tracking progress against the objectives of the plan. This element ensures that the organisation is making progress towards its goals.
Without ICB, organisations may struggle to deliver successfully on the project, offer poor services, and fail to achieve their goals. As a result, these lead to a range of negative outcomes, including inefficient and ineffective operations, limited impact in the community, poor governance and accountability problems, and reduced sustainability.
WOFAN and EYiA programmes are backed by robust ICB plans. Our goal is to strengthen the capacity of women and youth farmers through climate-smart, digitally-enabled farming for the socio-economic benefit of beneficiaries and their families.
We are excited to be a part of these important initiatives and to work with other organisations dedicated to improving the lives of those in Africa's agriculture sector.
Photo: A Soilless Farm Lab project beneficiary – Photo Credit: Soilless Farm Lab via their website.