Empowering Agribusiness & Development through Institutional Capacity Building: Insights from Michael Odeh, ETK Group's PMO Lead in Nigeria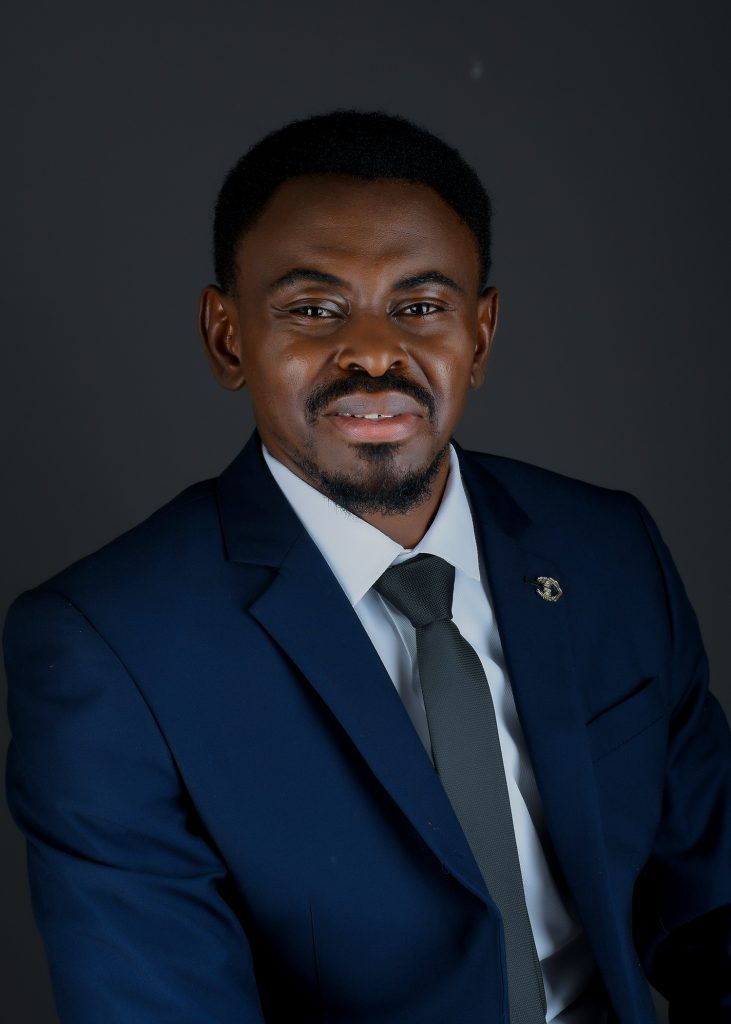 Today we speak to Michael Odeh, our Project Management Office (PMO) Lead based in Nigeria. Michael, who is an Agribusiness & Development Professional, tells us more about the progress we are making on the WOFAN and EYiA initiatives funded by the Mastercard Foundation and why Institutional Capacity Building is at the heart of the projects' early successes.
Questions:
Tell us more about the Integrated Community-led Network (ICON 2) project championed by the Women Farmers Advancement Network (WOFAN), and the Enterprise for Youth in Agriculture (EYiA), an effort of Soilless Farm Lab. What is the duration of the projects?
The Integrated Community-Led Network project (ICON-2) implemented by the Women Advancement Network (WOFAN) is a scale-up of the ICON of Hope project, which focused on COVID-19 recovery and resilience building for smallholder farmers to cope and thrive in the face of COVID-19 triggered shocks and stressors.
The ICON-2 project is a five-year initiative running from 2022–2027 that seeks to support 675,000 youths across nine states in Nigeria with access to improved livelihoods, and dignified and fulfilling employment opportunities in the agriculture sector.
The Enterprise for Youth in Agriculture (EYiA) is a project implemented by Eupepsia Place Ltd (also known as Soilless Lab). The project focuses on expanding economic opportunities for about 30,000 Nigerian youth (especially young women) using climate-smart, digitally-enabled technology-based systems.
The goal of EYiA is to promote all-year-round vegetable production using hydroponics technology on small parcels of land. The project will be implemented over a three-year period (2022-2025) in Awowo, Ogun State, at the Eupepsia Farm Facility. Produce from the initiative is anticipated to meet market demand for premium vegetables in the nearby urban and peri-urban cities of Lagos and Ogun State.
Both projects are funded by the MasterCard Foundation.
What role is ETK Group playing in the delivery of ICON 2 and EYiA?
ETK Group is one of the key project partners supporting both the ICON-2 and EYiA projects under the MasterCard Foundation's Young Africa Works strategy. We are providing Project Management Office (PMO) support to ensure effective coordination and administration of the projects.
In particular, the ETK Group is providing Institutional Capacity Building and governance support to all the project partners in an effort to ensure smooth implementation, the achievement of project objectives, and the management of key risks.
As a leading consulting firm that specialises in supporting businesses seeking entry into the African market, ETK Group will also support WOFAN and EYiA with enterprise expansion systems for market development opportunities and services that will ensure the projects scale up and access international markets.
Why does Institutional Capacity Building matter for developing projects, especially in Africa?
Development institutions such as Civil Society Organisations (CSOs) and local Non-Governmental Organisations (NGOs) play a critical role in addressing some of the major world problems such as poverty, hunger, and disease, especially in Africa.
To effectively tackle these challenges, it is crucial to provide development organisations with the essential skills and support systems to improve their ability to meet the needs of communities and entire nations.
This is where Institutional Capacity Building (ICB) becomes vital. ICB enhances organisational capabilities to efficiently deliver the requirements of a development project in terms of impact, cost-effectiveness, and overall management.
ICB, therefore, is an essential ingredient in achieving sustainability and ensuring the community successfully owns the project. Further, a significant part of ICB considers human capital development and organisational structural system strengthening, thus enabling institutions to meet stringent donor expectations in the delivery of development projects.
With enhanced capacity, development organisations and funding partners can ensure that good intentions translate into real, measurable impact for the community.
How many farmers and processors have you onboarded for ICON 2, and how many students for EYiA? What is the target number for each project? What role has ICB played in ensuring you hit/exceed the targets?
The ICON-2 and EYiA projects' target was to onboard 225,000 and 4,000 beneficiaries and partners, respectively, for the first year.
By the end of January and February 2023, respectively (the projects' first quarter), a total of 239,875 farmers and processors had been onboarded, which was 6% above target.
Further, a total of 1,000 partners were integrated into the EYiA project in the same quarter. The EYiA initiative target is to register 1,000 students or partners per quarter, and recruitment for Quarter 2 is currently ongoing.
Robust deployment of ICB measures has ensured effective coordination with partners and periodic alignment on project targets. The PMO has been a key driver in ensuring project targets are achieved (or surpassed) within the period.
At the end of the projects, what impact do you foresee for both?
Both the ICON-2 and EYiA projects seek to increase food security and improve the livelihood of youth by creating sustainable and dignified employment opportunities, especially for women.
I envisage that more young people will be actively engaged in economic activities in the agricultural and allied sectors, with an ever-increasing number of these being women-owned micro and small-scale enterprises.
This should lead to a significant drop in youth unemployment and a drastic change in the economic landscape of the local communities where these projects are being implemented.