Greetings from the beautiful Bahamas! The three-day Caribbean Investment Forum was a game-changer, bringing together industry leaders, investors, and innovators from across the Caribbean. Here at ETK Group, we've been at the heart of this transformative experience, forging valuable connections and sealing strategic deals that will shape the future of the Caribbean, fostering sustainable global and regional trade transformation for "A Bold New Caribbean."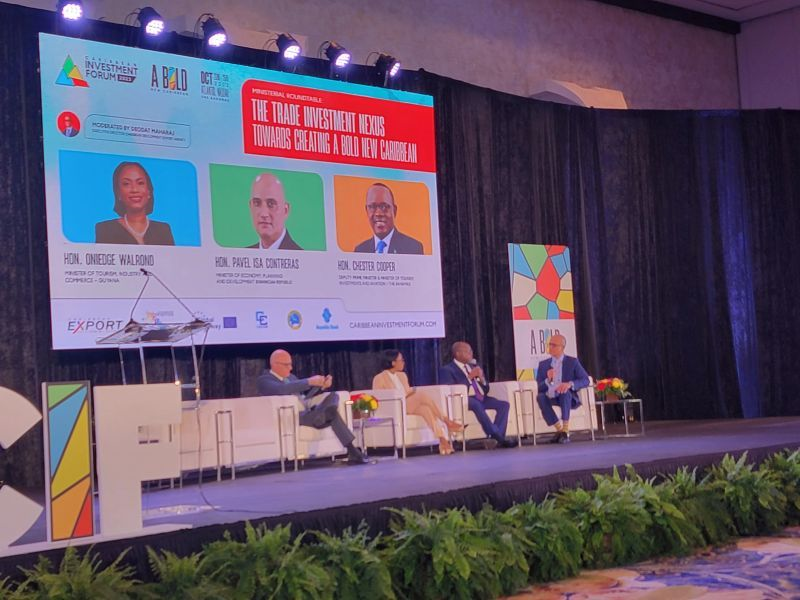 Our very own Toriola Abiola, representing ETK Group with the backing of the Commonwealth, engaged with a global network of investors and entrepreneurs. Together, we delved into discussions about global trade, digital innovation, and the transformative landscape of the Caribbean and Commonwealth nations.
As champions of Environmental, Social, and Governance (ESG) standards, this forum was a golden opportunity for ETK Group to foster new alliances for green and smart investments, setting the stage for a future powered by sustainable practices.
At ETK, we are committed to expanding opportunities in the global South. With our extensive experience in trade and investment spanning over 34 African countries and a vast global investor network, we are at the forefront of driving positive change. Our participation in this event demonstrates our dedication to the development of global and regional trade prospects for wise investments around the world.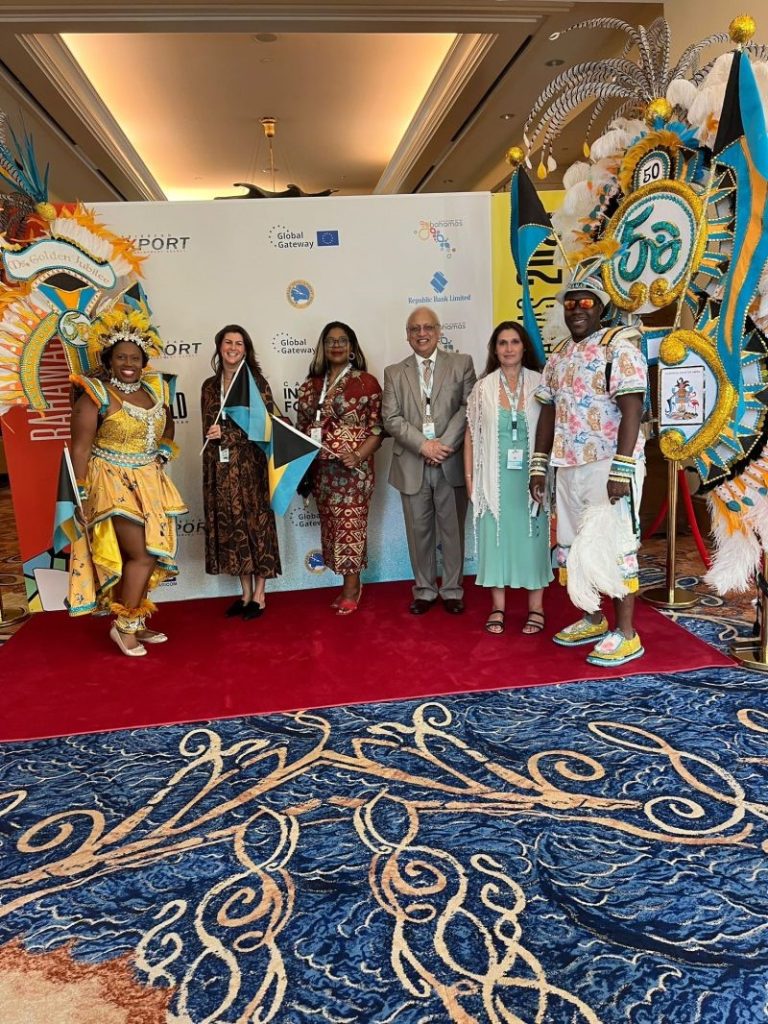 Under the theme "A Bold New Caribbean," this three-day forum served as a vibrant platform for sharing ideas about action, collaboration, and transformative investments. With a keen focus on key sectors like agriculture technology, renewable energy, digital business, food security, logistics, and transportation, the discussions were both enlightening and inspiring.
From the opening speeches, we drew some significant insights that have left a lasting impact on us:
Power of the Private Sector: In a region grappling with climate challenges and substantial debt, the private sector emerges as a powerhouse for green growth and economic sustainability. Embracing decarbonisation not only addresses environmental concerns but also creates employment opportunities, steering the region toward a brighter future.
The Appeal of the Bahamas: Beyond its allure as a tourist destination, the Bahamas stands out as a prime investment hub. Its skilled workforce, strategic proximity to the United States, and tax-neutral status make it enticing for investments in energy, logistics, agriculture, and financial services. This makes the Bahamas a hotspot for forward-thinking investors.
Embracing Transformation:
The Caribbean is committed to closing investment gaps and attracting sustainable investments. With a focus on clean energy, robust transport infrastructure, and digital transformation, the region is aligning itself with the European Union's Global Gateway Strategy, ensuring transformative and eco-friendly progress.
Inter-Trade Collaboration is Critical.
Inter-regional trade and investment partnerships are critical to unlocking the region's economic potential in a world marked by ongoing change and difficulties. Cross-border investment collaboration, both within and outside the region, will not only create jobs, but will also establish economic linkages, forge long-term relationships, and improve cross-cultural understanding.
AI's Economic Development Potential
Digital transformation is critical to promoting economic prosperity. Effective data management provides significant economic progress. The Caribbean region has the ability to be at the forefront of innovation by harnessing artificial intelligence and digital transformation.
Sustainable Energy is critical for Climate Resilience.
The Caribbean is famous around the world for its breathtaking natural beauty, which is a major driver of tourism in the region. Transitioning to green energy solutions will boost regional social and economic growth. Investing in sustainable and renewable energy sources is critical to developing a sustainable future and guaranteeing tourism's long-term viability as an economic engine.
This event was a collaborative effort orchestrated by the Caribbean Export Development Agency, the European Union, the Government of the Bahamas, the CARICOM Secretariat, and the Caribbean Development Bank.
We are proud to collaborate with businesses worldwide, offering guidance and support for environmentally conscious and intelligent investments. Let's shape a future where smart investments drive sustainable growth, not just for us, but for the entire Caribbean and beyond.
Photo by Joop vd Schaaf on Unsplash