Overview of tech investment opportunities in Africa
Technology is an important part of any country's modernisation strategy; technology developments in health, communication, and economy benefit all nations. The most powerful countries in the world are also associated with technological breakthroughs, which emphasises the importance and influence that can be generated by developing a technologically integrated society.
As a result, there is a widespread misconception that Africa lags behind the rest of the world in technological breakthroughs; nevertheless, recent achievements are gradually dispelling this myth and significantly repositioning the continent in this regard.
Over the last decade, digital connectivity has rapidly spread across Africa. More than 300 million Africans acquired Internet connectivity between 2010 and 2019, with approximately 500 million more smartphone connections. According to the International Finance Corporation, the number of Internet users in Africa is predicted to increase by 11% over the next decade, accounting for 16% of the global total.
The number of mobile phone users has grown at an exponential rate, from 330,000 in 2001 to 30 million in 2013. It could be argued that the Internet is the first piece of technology to have had a substantial impact on Africa's technological advancement.
In Africa, a 10% increase in mobile Internet coverage raises GDP per capita by 2.5 percent, against only 2% globally. Furthermore, a 10% rise in digitisation, or the conversion of information to a digital medium, increases GDP per capita in Africa by 1.9%, compared to 1% in non-OECD nations. More broadly, reaching 75% of the population with Internet access could result in the creation of 44 million jobs. It's safe to claim that the mobile technology industry is a significant economic driver and has resulted in increased trade and investment opportunities in Africa.
In Sub-Saharan Africa, mobile technology and services accounted for 8.6% of total GDP in 2018, a contribution that amounted to over $144 billion of economic value added. In addition, the mobile sector supported approximately 3.5 million jobs, generating an extra $15.6 billion in taxes. As a result of increasing connectivity, businesses and communities have been able to leapfrog societal challenges and weak infrastructure through the use of new technology, which has paved the way for economic progress.
by the end of 2019, Sub-Saharan Africa had approximately 144 mobile money providers, servicing over 469 million registered accounts with $1.25 billion in daily transactions, compared to 298 million registered accounts for traditional bank accounts in 2017. Mobile devices are now the accepted medium to connecting to the Internet, and to carry out financial transactions in Africa.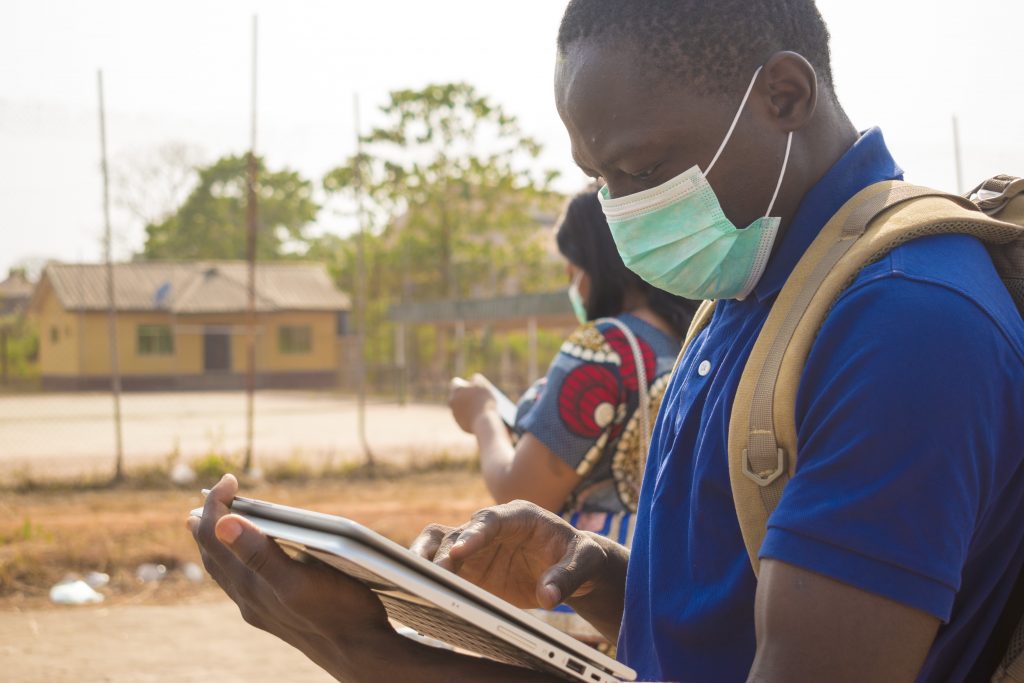 Internet's contribution to GDP in Africa
Fintech, healthtech, media and entertainment, e-mobility and food delivery, and B2B e-Logistics are just a few of the emerging verticals in Africa that are fuelling innovation. Over the last decade, Africa's Internet gross domestic product (iGDP) – defined as the Internet's contribution to GDP — has rapidly increased. In 2012, less than a decade ago, the Internet economy in Africa was estimated to be around 1.1% of GDP, or $30 billion. According to Accenture, iGDP might add $115 billion to Africa's 2.554 trillion GDP (4.5%) in 2020, up from $99.7 billion in 2019, with the potential to rise as economies develop. By comparison, the Internet sector contributed 9% of GDP in industrialised economies like the United States in 2018.
The Internet economy has the potential to add $180 billion to Africa's GDP by 2025, rising to $712 billion by 2050. Over the next five years, COVID-19 is expected to limit economic growth in Africa and the rest of the world. Despite the pandemic, Africa's growth will be driven by the Internet economy's resilience, private consumption, developer skill, public and private investment, digital infrastructure investments, and new government laws and regulations.
Investments did pick up, and from July, VC funding on the continent had a bullish run until December. Despite the fact that 2020 did not see the same level of megadeals as 2019, and did not surpass the $2 billion barrier, it proved to be a successful year for acquisitions. High-profile instances include WorldRemit's $500 million purchase of Sendwave, Network International's $288 million purchase of DPO Group, and Stripe's more than $200 million purchase of Paystack.
Sector analysis of Africa's Internet economy Sector
Fintech has evolved into a major driving force in the African Internet economy, directly contributing to GDP growth while also enabling a variety of other industries. Fintech startups continue to be Africa's most funded sector, with a significant year-on-year increase. The vertical received $836 million in investment across 65 deals in 2019, up from $379 million in 2018 across 42 deals, resulting in a 120% increase in funding and a 55% increase in deal volume year over year (YoY).
Fintech startups have remained the most popular destination for tech investment opportunities in Africa, growing at a CAGR of 24% over the last decade and accounting for 54% of all Africa startup funding in 2019. The fintech sector in Africa is expanding in part to serve the unbanked and financially excluded population. However, the rise of these solutions and increased access to mobile technologies is driving demand and growth in this sector. The opportunities arising from vertical expansion beyond traditional banking services are also a contributing factor.
Surprisingly, despite the Covid pandemic, Africa's venture capital ecosystem has been steadily growing in recent years, with an influx of funding from local and international investors reaching previously unheard-of levels. According to Africa-focused firm Partech Africa, African entrepreneurs raised a modest $400 million in 2015, compared to the $2 billion invested in the continent in 2019.
These figures were expected to rise in 2020, but with the pandemic sparking an economic downturn, businesses were forced to downsize as investors re-strategized, which slowed down activities during the first few months of the year.
However, in an unexpected turn of events, investments began to increase, and VC funding on the continent began a bullish trend that lasted until December 2020. Despite the fact that 2020 did not witness the same flurry of megadeals as 2019, and did not break the $2 billion barrier, it was a good year for acquisitions. The $500 million purchase of Sendwave by WorldRemit, the $288 million purchase of DPO Group by Network International, and the more than $200 million purchase of Paystack by Stripe were all high-profile acquisitions.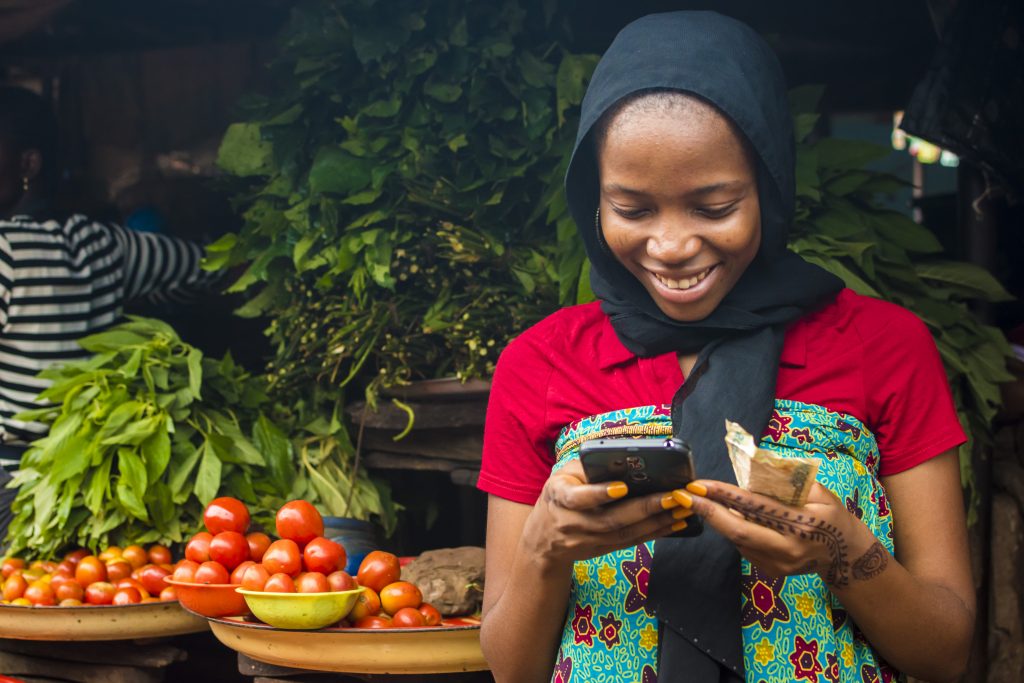 Four key factors that are having a positive impact on technological investments in Africa:
A rapidly rising urban and mobile population is driving digital consumption growth
The African economy benefits greatly from a growing urban and mobile population. Internet penetration is currently at 40%, and a 10% increase in mobile Internet penetration can boost GDP per capita in Africa by 2.5 percent, compared to 2% globally. Increasing Internet penetration to 75% could result in the creation of 44 million new jobs.
The tech sector is driven by a thriving developer and startup scene
Africa's tech talent is at an all-time high, and it will only get better. There are approximately 690,000 professional developers in Africa, with more than half concentrated in just five countries: Egypt, Kenya, Morocco, Nigeria, and South Africa. Despite the challenges that the African startup ecosystem faces, the future appears bright as venture capital continues to pour into the continent.
Internet infrastructure investments are further boosting connectivity
More people will be able to enjoy cheaper and faster Internet access as infrastructure continues to improve. Subsea and terrestrial fibre-optic infrastructure investments have fueled the rapid expansion of global Internet capacity. For example, Equiano, Google's own undersea cable, is set to be finished in 2022.
Pro-innovator regulation can benefit the African Internet economy
Inconsistencies in regulatory requirements make it difficult for businesses to gain market access and raise capital. Initiatives such as startup acts and regional harmonisation are examples of progressive initiatives that are promoting mutually beneficial growth. Entrepreneurs, investors, and policymakers must continue to communicate in order to foster enabling environments conducive to the growth of digital firms.
Development opportunities
Africa can take advantage of the Internet economy to help informal businesses and workers overcome challenges. For example, businesses in Africa's informal sector have limited access to finance and quite often do not make use of modern business practises, particularly in bookkeeping and accounting. As a result, they often incur higher costs when interacting with suppliers or clients due to insufficient logistics, a plethora of middlemen, and the prevalence of cash transactions. Furthermore, access to electricity is less certain in the informal sector, particularly in rural areas, creating an overall unpredictable economic environment.
Despite this, the vast majority of workers in the informal sector own a mobile phone, often used for both private and business purposes. Mobile phone ownership in the informal sector is broadly correlated with access to digital connectivity at the national level.
COVID-19 pandemic highlighted how digital platforms that service the informal sector can support societal resilience. Because of their ability to quickly reengineer their platforms, digital platforms were critical in supporting government responses to the outbreak in several markets, particularly in reaching the underserved. This further emphasises the importance of technology in supporting Africa's economic growth and stability.
The most significant development opportunity lies within Africa's significant population growth and demographic transition, which is driving, increased consumption. As they mature into household decision-makers, young African consumers are becoming more rich and globalised. The proportion of the population that is of working age will continue to rise; by 2050, Africa will have the lowest dependency ratio in the world.
As a result, the continent's competitiveness in both skilled and unskilled labour will improve, resulting in greater consumer purchasing power. By 2030, Africa is expected to have more than 1.7 billion consumers, with the ability to spend a whopping $2.5 trillion.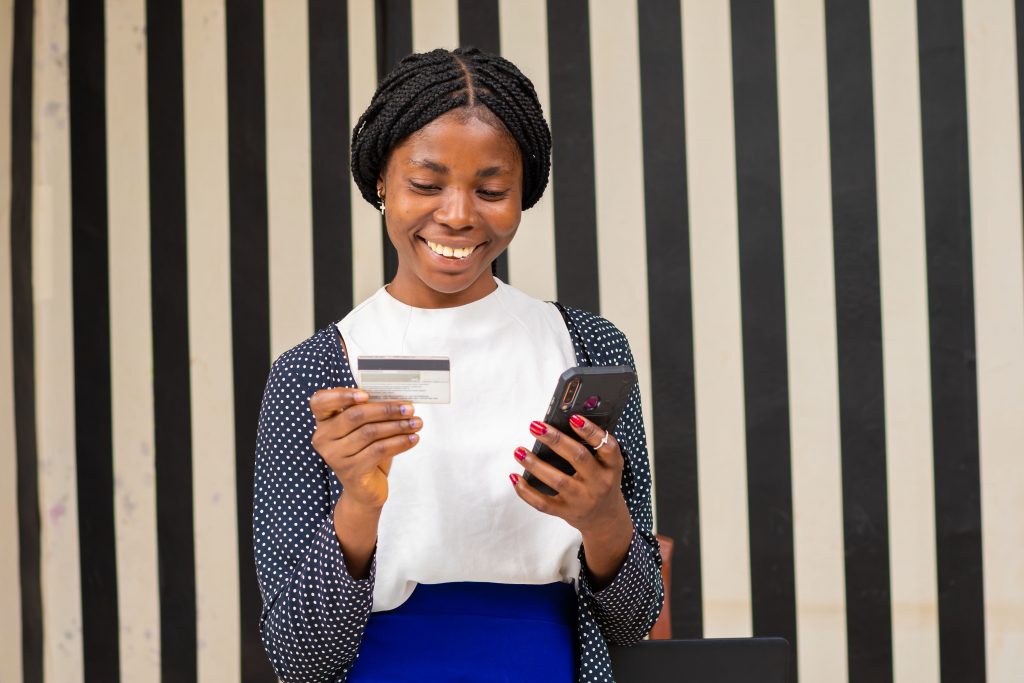 What does the future hold?

Year after year, African technology startups continue to raise record-breaking sums of money. While actual investment numbers vary, estimations show that investment opportunities in Africa's digital sector have increased year after year for the past five years. The attraction and reputation of Africa as a venture capital investment destination is growing, attracting investors ready to take some early risks based on the continents attractive opportunities and long-term economic potential.
This expansion is being largely driven by the increased ease of doing business, improved business environments, and the world's youngest and fastest-growing labour force. Improved government policies that encourage greater cooperation across the continent and across various sectors of the economy have given investors even more reason to be optimistic.
Not to mention the implementation of the African Continental Free Trade Area (AfCFTA), which will bring together a market of 1.3 billion people with a combined GDP of $2.6 trillion. AfCFTA aims to reduce tariffs on 90% of all goods and promote free movement of goods, services, capital, and people throughout Africa. It will make Africa's regional economic communities more integrated and accessible, making it easier to do business across the continent.
Despite this progress, investment in Africa remains in its early stages when compared to other emerging global trading blocs such as Southeast Asia. This indicates that there are still untapped technology investment opportunities in Africa, but this will require governments to become more investor-friendly to achieve continued and consistent investment growth.
In conclusion, despite the pandemic and other challenges facing the African continent, trade and investment opportunities in Africa continue to thrive, and the future of Africa looks bright with continued investment in technology and progressive policy initiatives such as the AfCFTA.