Advancing trade, investment, and technology in Africa offers enormous economic growth and increased prosperity, and has positioned Africa at the centre of the global economy, and technology has played a key role in this development. The establishment of IT ecosystems is bolstering regional trends in business, investment, and modernisation. More and more global tech firms and investors are realising the sheer potential of the African market with its massive population of 1.3 billion people.
This has created an opportunity like none before for the African continent to leapfrog into the digital economy, coupled with the establishment and implementation of trade and economic initiatives such as the African Continental Free Trade Area (AfCFTA) or The African Growth and Opportunity Act (AGOA). The main objectives of these trade and economic initiatives are to bolster trade and investment opportunities, and the use of technology is essential in achieving this. For example, the use of payment platforms to speed up the exchange of money across borders. Digital technologies have also affected the composition of trade by increasing the services component, fostering trade in certain goods such as time-sensitive products, changing patterns of comparative advantage and affecting the complexity and length of supply chains in Africa which will ultimately lead to increased trade within Africa as digitalisation increases the scale, scope and speed of trade.
While the covid pandemic has had a devastating impact on Africa, it has also provided an opportunity as it has thrust Africa forward to embrace the use of technology at an earlier and quicker pace. In the form of adoption of digital technology of businesses across Africa, there was a moment of epiphany across the continent of the importance of technology to restructure and revise the way they use technology to stay competitive. From small-time traders to large firms, fuelled by a vibrant young population and entrepreneurs, the results have shown that those who quickly adopted change have managed to survive the negative impact of the pandemic while those who were slow to adapt to change have struggled. One of the effects of the pandemic is that it created the perfect storm by necessitating the demand for all conceivable communications, especially businesses to be done virtually within a very short period. The result of this approach was that it allowed businesses to seize the opportunity to leapfrog into the digital future sooner than they would otherwise have done.
What does all this change mean for Africa?
In the last 10 years, mobile phone ownership and usage in Africa has grown exponentially. According to a Gallup poll in Sub-Saharan Africa, about two-thirds of the homes have at least one mobile phone. The Pew Research Centre reports, "In a few short years, the proliferation of mobile phone networks has transformed communications in sub-Saharan Africa. It has also allowed Africans to skip the landline stage of development and jump right to the digital age." In simple words, Africa essentially skipped the PC era and is now directly finding itself in the midst of the mobile revolution.
The rise of technology has allowed Africa to leapfrog from PC to the mobile revolution and empowered young Africans to become innovative in their use of technology, which has led to the creation of a booming tech market within Africa. Africa is now at the epicentre of tech. Although there has been a recent drop in foreign direct investment (FDI) in Africa, Africa's rising tech sector has bucked this investment slump as we continue to see a rise in tech financing and investment.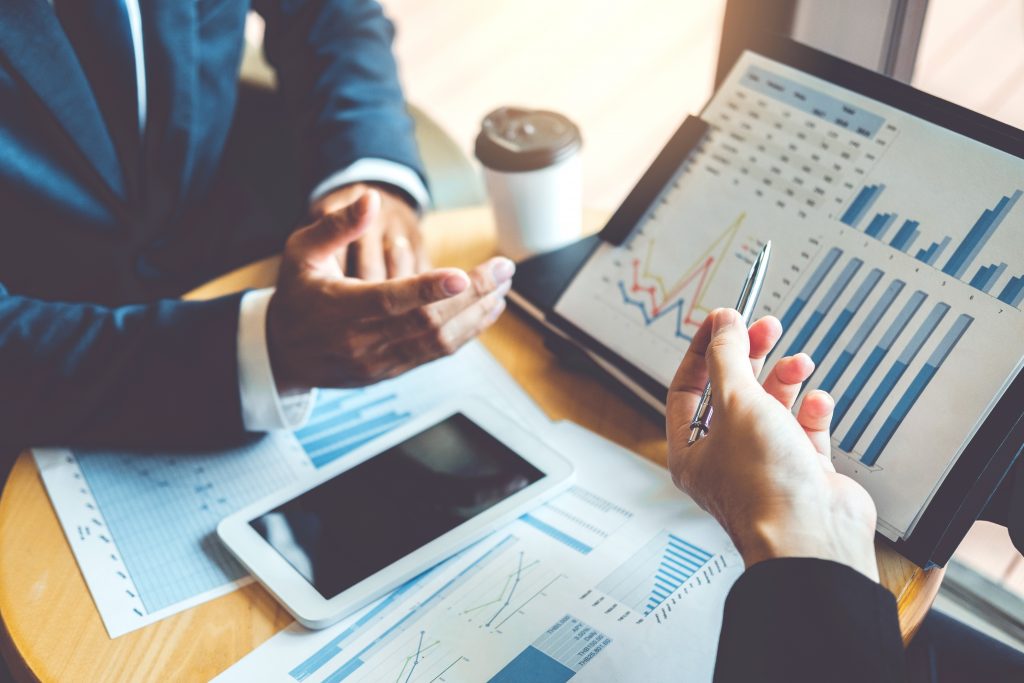 Technology in Africa is seeing huge investment
Africa is experiencing a trend that has the potential to turn around the fortunes of the continent and place Africa in a unique position where not only will its economy expand, but also fuel the growth of the global economy itself. In Africa, technology is evolving beyond social ventures or a limited business opportunity. The continent's technological revolution is beginning to pervade all aspects of life. Sub-Saharan Africa's technological transformation is being witnessed in commerce, health, education, finance, governance, and creative culture… This evolving tech ecosystem will continue to empower Africa's markets, people, and potential in meaningful ways, playing a pivotal role in taking this continent from the world's economic margins into the digitized mainstream."
The growth in funding seen across the continent's tech ecosystems in 2020 is extremely strong, and all the more impressive given the circumstances of the year when you take into account COVID-19 and its many implications. Technology Investment in Africa surpassed the $700 million mark for the first time, and by all accounts, the appetite to invest in Africa is yet to diminish.
According to the sixth edition of the annual African Tech Startups Funding Report, in 2020 funding records were set as "397 startups raised an impressive US$701.5 million in total funding. Both these figures are up substantially on the previous year, with the number of funded startups increasing 27.7 percent in 2019, and the funding total growing by 42.7 percent."
Africa is now experiencing a phenomenal amount of investment taking place in its tech ecosystem, this trend is accentuating the belief that Africa's market is the new frontier for growth, this is due to a combination of factors, which include a young entrepreneurial population, pro-government reform policies and the emergence of the middle class with disposable income.
The lessons learned so far are that Africa is on the cusp of a great opportunity to revive its economies, and to also substantially contribute to global growth. Initiatives such as AfCFTA and AGOA can assist Africa in increasing and enhancing trade and investment and lifting the continent out of poverty, and technology is critical to this equation. With the assistance of technology, Africa has managed to leapfrog its way into the digital age, and not only that, but Africa has also become a viable first option for those who want to invest in tech. With a young vibrant and educated population Africa has become the place of innovation, which was highlighted during the covid pandemic period as Africans embraced technology to sustain trade and investment activities.
Now that we have entered the post-pandemic era, it is critical that from a technological perspective Africa takes a more resolute stance on building its domestic broadband and digital infrastructure while deepening its domestic capacities to analyse its comparative advantage in regional and global value chains.
For those with robust trade, investment, and value chain development skills, along with the governance systems to build on them, the Covid-19 pandemic offers real opportunities to reposition themselves on the global stage. Those unable or unwilling to make the infrastructure investments, and without the skills and commitment to grasp the opportunities, will no doubt face additional threats to their future trade and FDI growth prospects.